Obesity and Cancer: A Guide for Oncology Providers
is geared toward the professionals audience, to provide ASCO-approved information and resources to doctors and other oncology providers for the treatment of cancer in persons who are overweight.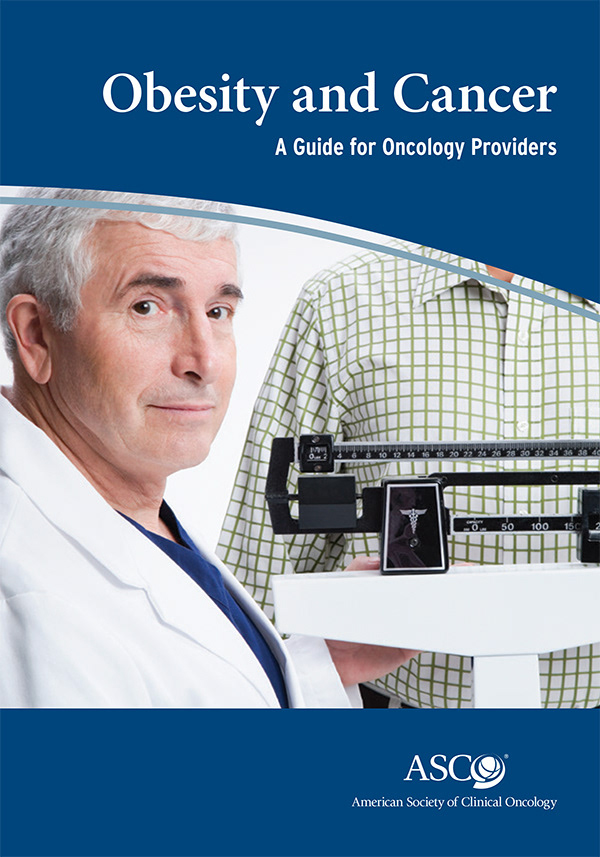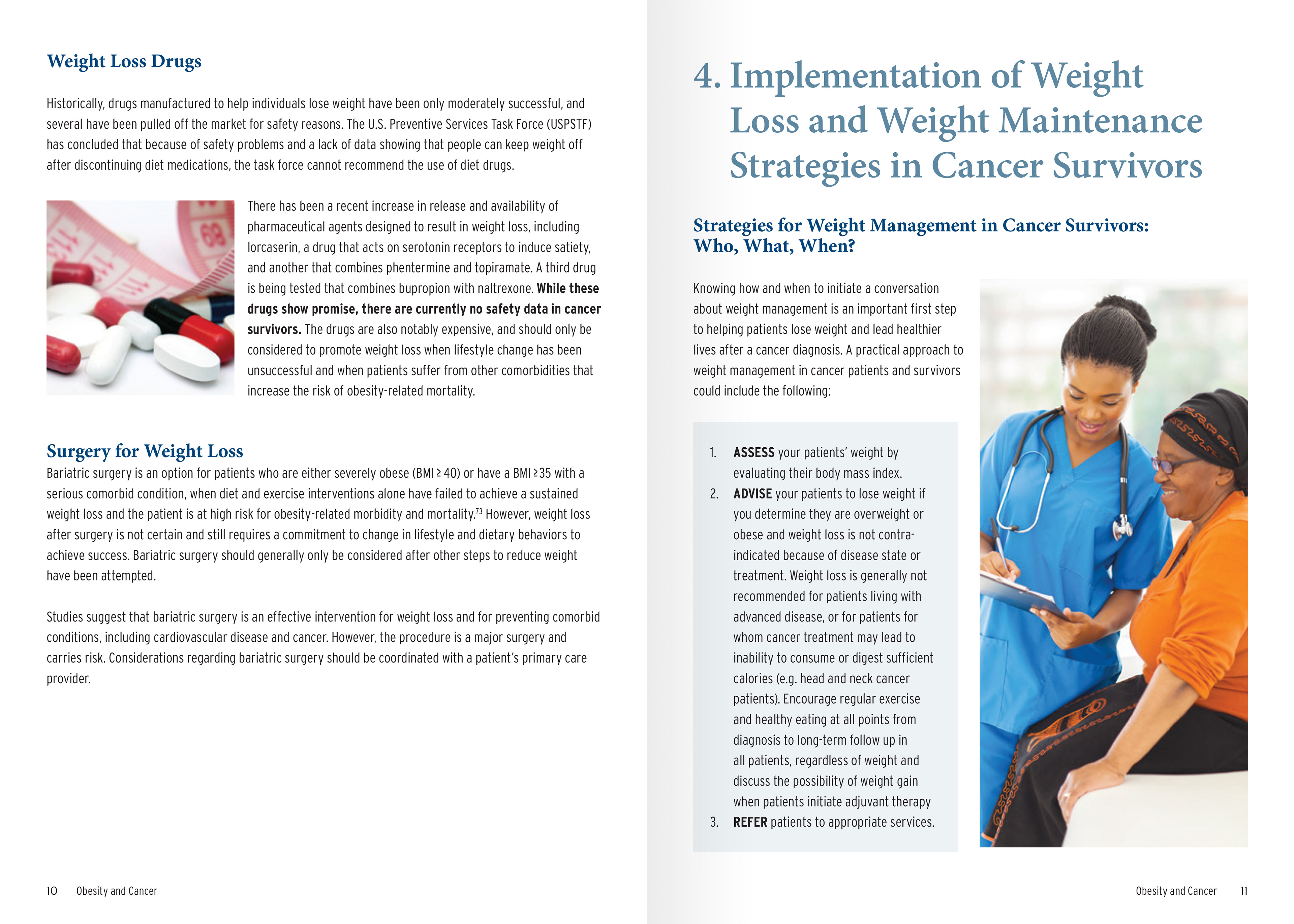 In tangent to the provider booklet, 
Managing Your Weight After a Cancer Diagnosis
looks at weight and cancer treatment from the patient side. The booklet provides information and resources on how weight can affect treatment, as well as the reverse in how treatment can affect weight.